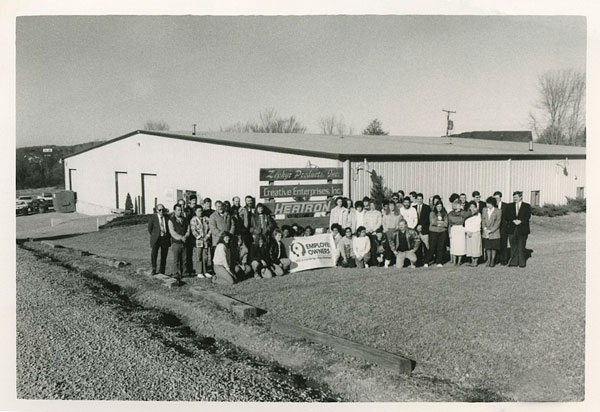 "We have to stay relevant in what we do."
Heatron's origins are in 1977, when a small heating component and manufacturing company was bought out of bankruptcy and reestablished in Kansas City under new ownership. The company relocated to Leavenworth, Kansas, and expansions to our production facility took place in 1984, and again in 1991, doubling our size. In 1994, our continued growth resulted in another facility expansion to accommodate new products and our expanded production capacity, as a whole.
In 2002, Heatron purchased a third production facility, and acquired ECA Electronics, the world's largest producer of custom ceramic coated metal circuit boards, located in Erie, Pennsylvania. Dedicated solely to the research, development and volume production of this advanced thick film technology, our products are well-known for their ruggedness, heat sinking capabilities and low cost.
In 2005, Heatron purchased Lightwave Devices in Chicago, Illinois and expanded into LED lighting design services. Heatron LED offers various levels of integration ranging from the design and manufacture of LED light engine components to assisting customers with the design of complete LED lighting fixtures for commercial and industrial lighting applications.
In 2014, rapid expansion of our Thick Film division required the addition of manufacturing and warehousing space at our Erie, PA location.
Now: Groundbreaking for SMT Manufacturing floor expansion: Erie, PA - Spring, 2014.
Heatron was acquired in 2016, and is now a part of the NIBE Element

External link. group.
In 2019, Heatron completed a $1.5M investment in upgrading equipment capability and capacity.