Clearview™ Transparent Heating Elements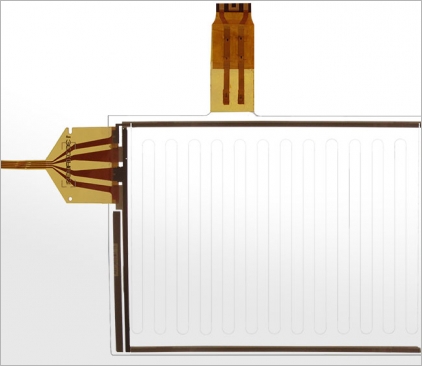 The Clearview optically clear heater allows continuous high definition operation of device monitors and view ports in low temperature and high-moisture environments. Typically used in LCD screen heaters, monitors, displays, lenses and other applications that require a high degree of light transmission.
High efficiency
Quick thermal response
Minimal power consumption
High design flexibility
Manufactured in class 10000 clean room

Overview
Options
Specifications
Applications
Overview
Clearview™ transparent heating elements are an optically clear variation of our wire-wound heater that provides superior light transfer with higher durability than comparable technologies.
The wire-wound design brings high heating efficiency and quick thermal response with minimal power consumption. This makes Clearview LCD screen heaters ideal for applications such as computers, battery powered hand scanners, and touch screens.
Optically clear heaters are typically used in applications that require a high degree of light transmission. Clearview's ultra-fine wire construction gives high optical clarity and ensures optimal light transmission for scanning and imaging applications.
Clearview provides controlled, direct heat to displays, lenses and clear panels, allowing continuous high definition operation of device monitors in low temperature environments. With an LCD screen heater, displays and touch screens remain usable in cold, high humidity/low dew point environments and locations where ambient temperature can change quickly.
Engineering services and consultation are available on every custom heating element order. Contact a specialist today for details about Clearview optically clear transparent LCD screen heaters.
Specifications:
Highest light transmission 1 (1; -90% (ref. ITO 1(1, 70-80)))
Virtually no physical size limitation.
Ultra-fine wire (.0009 dia.) and thin laminated construction (.006-.010 thick).
Lead configurations include: PCB pins, crimp terminals, solder tabs. 20-30 gauge TFE leads.
3D formed shapes to fit geometric objects.
Integrated transparent RTD temperature sensors available
Removable liner adhesive system available.
Broad design resistance range (various alloy resistivity)
(more design flexibility vs. ITO)
Manufactured in class 10,000 clean room
Full product specifications available in datasheet linked above.
Applications
Optically clear heaters are ideal for applications that require a high degree of light transmission, such as LCD screens, touch screens, hand held scanners and imagers.
Aviation and aerospace
Security apparatus
Satellites and telecom
Industrial applications
Refrigeration