Flex Etched Heating Elements
Our Flex Etched heating elements are just one of the HEATFLEX heaters offered at Heatron. With their thin, lightweight, resilient, and flexible characteristics, design engineers have a vareity of fabrication options. Precisely applied heat delivers excellent response time to create faster thermal output and cool-down, even in the most extreme environments. When watt density matters, Heatron's state-of-the-art flexible circuitry allows designers to distribute wattage and create complex heat distribution patterns. Visit Products and Services for additional information and specifications regarding our HEATFLEX technology.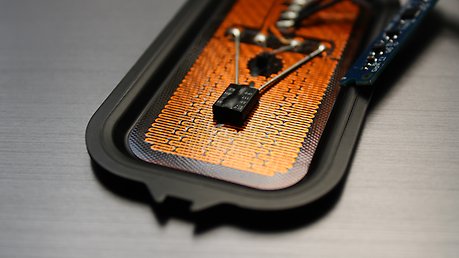 Our team of engineers is ready to work with you towards bringing your ideas to life.
Contact Us today with any questions or to begin the process!