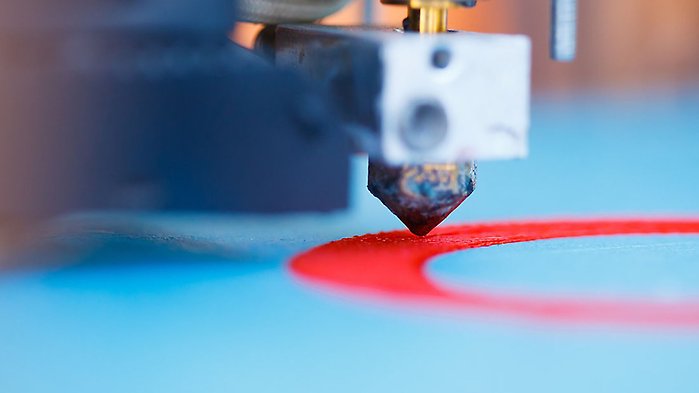 Custom heaters for additive manufacturing and 3D printing.
As more companies recognize the benefits of investing in additive manufacturing equipment, the demand for 3D printers, laser sintering systems, and extruders has grown exponentially. Upcoming technologies using proteins, carbon fibers, and bio-materials will one day be as prevalent as today's polymer systems. All of these systems rely on precise, reliable and highly configurable heating elements to ensure proper function.
Heatron is a valuable partner for additive manufacturing device makers and complex system designers because we have the insight and experience to recommend specifications at the design and prototype level that will maximize performance.
As technology advances, we advance.
Don't limit your vision with constrictive off-the-shelf components. Heatron pushes the boundaries with you, customizing heater technologies for each application's unique specifications.
DuPont™ Kapton®/All-Polyimide: Highly configurable for low, controlled heat. Flexible enough to wrap around components, or adhere to glass or metal plates.
Thick Film: Fast ramp-up and cool-down with unparalleled configurability and high temperatures in smaller sizes.
Cartridge: Metal sheath heaters capable of high, concentrated heat typically used for heating liquids and gasses by immersion.
Learn more about Heatron heating element technologies.
A knowledgeable partner should grow with your product.
Heatron supports the full product life-cycle, from concept to manufacture to re-imagination. As an integral part of your design team, we can address thermal management issues before they become an integral part of the design.
Heatron speeds up time-to-market and lowers cost of ownership for the world's most innovative additive manufacturing systems by proactively addressing thermal management issues and bringing unparalleled expertise to each project.
Learn more about Heatron's capabilities.
Contact a Heatron specialist today to learn how we can help with your 3D printing projects.