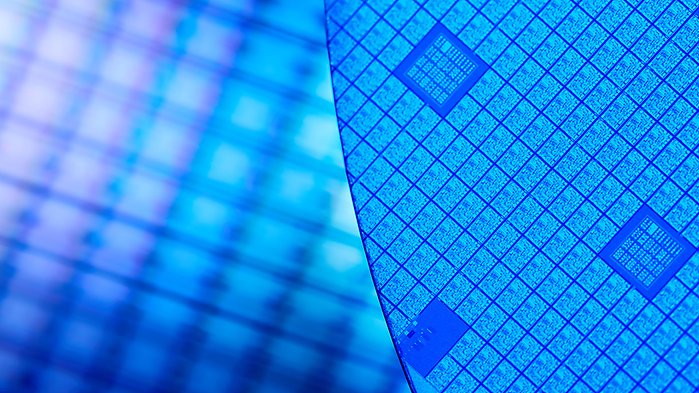 Heatron has the right solutions for pump or gas line heating needs: from the gas cabinet to heated delivery lines, Heatron offers a complete line of heating solutions for semiconductor process equipment applications.
All of our heating solutions are manufactured under ISO 9001 quality standards to ensure the fit and functionality you require. Our quality, design flexibility, dedication to product innovation, and steadfast attention to customer needs have earned us a leadership position in the global market.
Heatron heating solutions are designed and manufactured in the USA.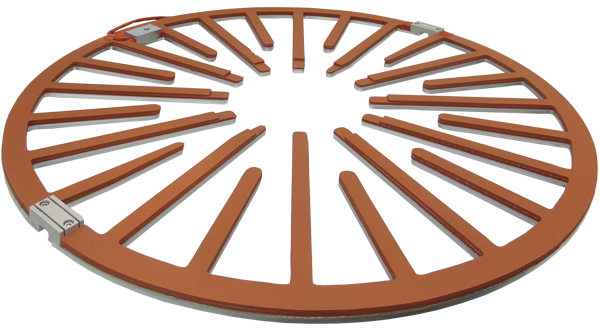 Innovative Heater Design
​Our flexible heaters include products for gas line, fore line and exhaust line applications from gas cabinets to scrubbers. The addition of high-tech silicone sponge insulators can create powerful custom heaters that deliver heat evenly to the most complex forms, eliminating cold spots that result in condensation or particle build-up.
Heatron's insulated gas line heaters have an operating temperature range of 150°C to 200°C with a V0 flammability rating, depending on material and configuration options.
Silicone Rubber Foam is ideal for heater insulation on valves, filters, mass flow controls and other components that have complex geometries.
Formed Silicone Rubber is ideal for straight tees, elbows (including radius, butt-weld and flanged style), and less complex 3-D shapes in vacuum components.
DuPont™ Kapton® Polyimide Film and All-Polyimide deliver more heat than conventional heaters with operating temperatures up to 260°C.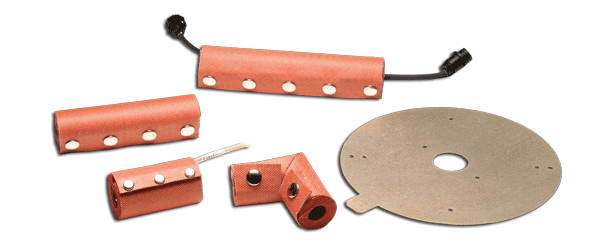 All Heatron modular gas line heaters meet strict SEMI S2-93 safety requirements.
Looking for something a little more robust?
Thick Film heater technology creates new opportunities for semiconductor manufacturers as one of the most advanced heaters on the market. Heatron's Thick Film heaters are capable of reaching 1000°C, with minimal outgassing and precision performance control. Faster heat cycling makes thick film technology an excellent option for semiconductor manufacturing equipment. Ask us about Thick Film options for wafer-chuck heaters, burn-in-boards and other high-temperature applications.
World-Class Custom Engineering Services
Bring your project specifications to Heatron and we'll work with you to create the right technology to meet your cost and performance requirements. Adding Heatron expertise to your development team ensures that thermal management issues are handled quickly, without delay in product development timelines.
Heatron is a responsive, innovative and valued leader in the design, integration and production of heating systems for semiconductor equipment. We're committed to delivering the highest quality semiconductor heaters to our customers.