Why Choose Heatron for Your Thick Film Heating Needs?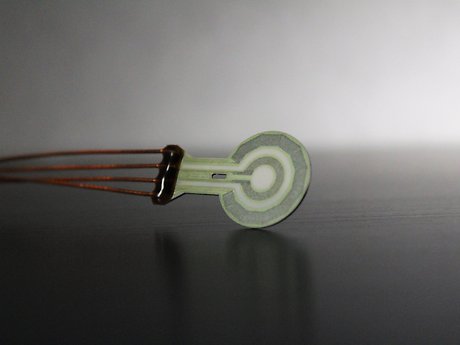 For over 35 years, Heatron has emerged from a small private heating component and manufacturing company into an industrial leader in a full-service heating element supplier to OEMs with proficiency in thermal management, heating element design and application, and design for manufacture. In 2014, rapid expansion of the Thick Film product line required the addition of manufacturing and warehousing space at the facility in Erie, Pennsylvania, USA.
Heatron has developed a variety of Thick Film Heating Elements and Circuits to cover the widest spectrum of applications and industries. There are currently four major standard types of TFHs offered by Heatron:
Ceramic Core Alumina (Al2O3)
Ceramic Core Aluminum Nitride (AlN)
Aluminum (Al)
Stainless Steel
Thick Film Heaters produced using other substrates as required by application can be developed quickly, and custom design is the core competency at Heatron.
Common features and benefits for all four types of Thick Film Heaters offered by Heatron are listed in the following, which can be a game changer for many custom heating applications:
Precision and repeatability of printing ensures products conform to specifications.
Precision engineered, precise sizing, shape capability, and repeatable pattern of low profile can fit tight spaces and tolerances.
Well controlled wattage distribution leads to uniform or gradient surface temperature.
High thermal conductivity, low mass, and low heat capacity TFHs enable fast response of heat transfer resulting in fast ramp up and cooling down, and very uniform temperatures and controlled wattage distribution on surface.
Precisely controlled heating for high-temperature applications over a wide temperature range, up to 1000°C maximum.
High insulation standoff per unit thickness or excellent dielectric properties which result in low leakage current and make product safe.
No outgassing, clean, non-contaminating heat source is a critical requirement for applications of clean environments.
Facilitate high heat resistance and high thermal conductivity applications.
Resistance to moisture and corrosion, suitable for most application environments.
Excellent hardness and wear resistance ensure the integrity of the TFHs.
The unique features and benefits of the Heatron TFHs are listed in the table below. The unique characteristics for each type of TFH can be used as a preliminary selection guide.

For more information about the structure of Thick Film Heaters, the fabrication process, advantages of Thick Film Heaters, applications in the industry, and what Heatron's Thick Film Heaters have to offer to you, download our complete Thick Film Heating guide. This full guide provided by Heatron will allow you to develop a better understanding about Thick Film Heaters to assist you in finding the right one for your project(s).